Oh yes, I did.  I am GOING BACK and documenting 2012 with Project Life.  I didn't scrapbook as much as I would've liked in 2012, so I figured: "Why not?" I had a ton of gorgeous photos sitting on my hard drive with no home.When I decided I was going to go back and scrap previous years, my initial thought was:"But I don't have records, let alone photos for each week last year!"
But who said that Project Life had to be done that way?
Certainly not Becky.  When I let go of the fact that i didn't have each week covered, it was actually fairly easy to start my book.  These are the steps I took, maybe they'll help you make the jump too!
Step 1: Decide on your photos.
When I decided to go back, lucky for me, Shutterfly was having a print sale!  So I chose the photos I wanted to use for the first 3 months of 2012 and batch-printed them through Shutterfly.  I didn't spend too much time on it, didn't worry myself to death..I knew if I missed a picture or decided on a different size later, I could just print a 1-off and it would still be cheaper than printing them all at home as I did the album.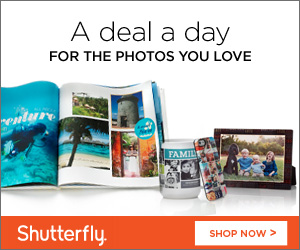 I quickly went through and made put 2 3x4s on 4×6 canvases for the photos I knew I would use at that size, then printed the rest at 4×6.  Easy peasy.
Step 2: Decide on your pocket layout.
I have a great variety of pocket layouts, but I knew I didn't want to make it more complicated than it had to be, so I chose to use all Design A protectors for my 2012 album.  I wouldn't have to guess at anything and I knew it would streamline the process. You don't have to make the same decision I did, it was just easier for me because I'm working on my 2013 book concurrently.

Step 3: Decide on your photo placement.
Here is where I really had to get Zen.  I admit, I am totally OCD and the thought of having my photos even a little out of order was daunting for a while.  But the fact of the matter is, I wanted the album to be streamlined and some months, I had enough photos to fill out an almost-weekly spread and some months, I only have a handful of photos total.  Instead of the standard weekly format, I decided that I would group my photos by month and even rearrange some to make them fit.  I put all my photos in pockets (with no cards) as I filled out the months so that I would have an idea as to how many page protectors I would need.  If a set of photos didn't fit (# wise) with other photos from that same week, I took the liberty to rearrange a little.
Yes, that means that within the month, some of my spreads have photos from the beginning and photos from the end of the month. I'm ok with that.  You'll have to decide if you're ok with that too.
Step 4: Journal and embellish.
It's ok if you don't remember everything.  Write down what you do remember.  Especially for non-even photos.  Don't worry about describing your weekly experience, just describe what was going on in the photos with as much detail as you can remember.  Be Zen about it.  Some details are better than no details. Then, get pretty.  Use the core kits to get it done super simply and fast…or be crazy like me and go buckwild like this first 2012 spread I did using Scrapbook Circle's July Kit: Let's Chat!
To be honest, this kit is really what pushed me over the edge to start my album.  I received it and it didn't go with ANY of my July photos.  But, it's GORGEOUS with these photos of my boys and their Nana from last year. There's no time like the present to start, right? Ha!
For the butterflies on the top left card, I cut them out of a paper, folded them in the middle, then adhered with a pop dot.
I also used a lot of silhouette cut outs from 2Peas to match the adorable cut out frames included in the kit!
I'm excited to be getting my photos in albums. Last year, I would've thought I was crazy…but this year? I'm just happy it's getting done.  Have you ever gone back and started a Project Life Album for previous years?
Products Used:
Scrapbook Circle's July Kit: Let's Chat which includes exclusive stickers, printables and cards as well as the items listed below:
Included In Kit:
Also used:
"Hello Sunshine" Stamp exclusive to Gossamer Blue's July 2013 Add On Kit #2